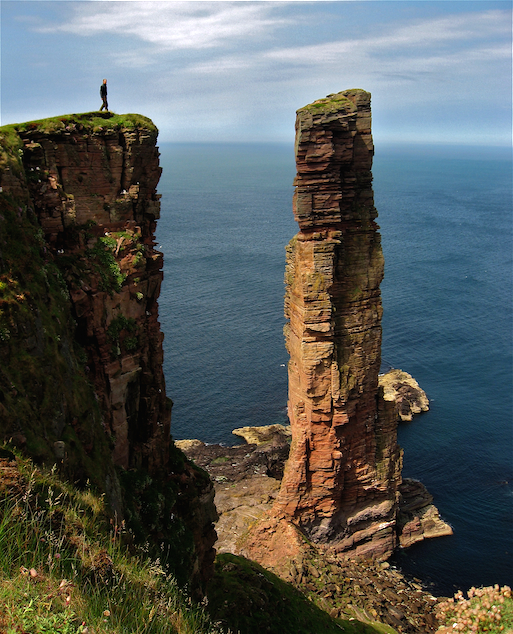 Iconic Scenes of the North Highlands
The North Highlands may be slightly off-the-beaten-track but with the beautiful iconic scenes which the area has to offer – that we who live here are very familiar with – the region just doesn't compare! Here we will look at four of the iconic scenes within the North Highlands which you will struggle to find elsewhere.
The Northern Lights
The Northern Lights – A remarkable experience to endure and is definitely one to be ticked off of everybody's bucket list! One of the best places to witness this incredible scene?! The North Highlands of course.. More specifically Caithness. It is best to catch them in the Autumn or Winter seasons in the early hours of the morning!
The Pentland Firth
It may sound bland & boring, but don't be fooled! The North Highlands has the most incredible views overlooking the Pentland Firth. When the sky is pure & free from fog, if your lucky, from the Harbour at Scrabster, you can see the Old Man of Hoy, a famous sea stack in the Orkney islands. Infact, it's one of the tallest in Britain, standing at 450 feet! It tightly hugs the spectacular yet dramatic coastline of the North Highlands offering the most mesmerising scene.
Renowned for surfing, the Pentland Firth along with the high-powered winds, makes for aggressive waves which provides a thrilling experience to surfing fanatics.
Grey Cairns of Camster
Two preserved Neolithic tombs built more than 5,000 years ago, the long cairn and the round cairn. To ensure preservation, the existing tombs have had to be reconstructed in modern times. The tombs are located just off of the A9 near Lybster, Caithness and are free to access, all year round! There is an accessible narrow passage which leads to the central chamber of the long cairn, which leads to the internal chamber which now has a fibreglass dome roof. Definitely check the Grey Cairns of Camster out!
Duncansby Stacks
A truly spectacular scene – Duncansby Head is a short trek from John O'Groats. The views are remarkable, not to mention the beautiful sea stacks! It is a must-see for anyone who appreciates natural and/or dramatic scenery! The North Highlands isn't packed with tourists all year round, so you can enjoy the unspoilt views in peace.. Sounds perfect!