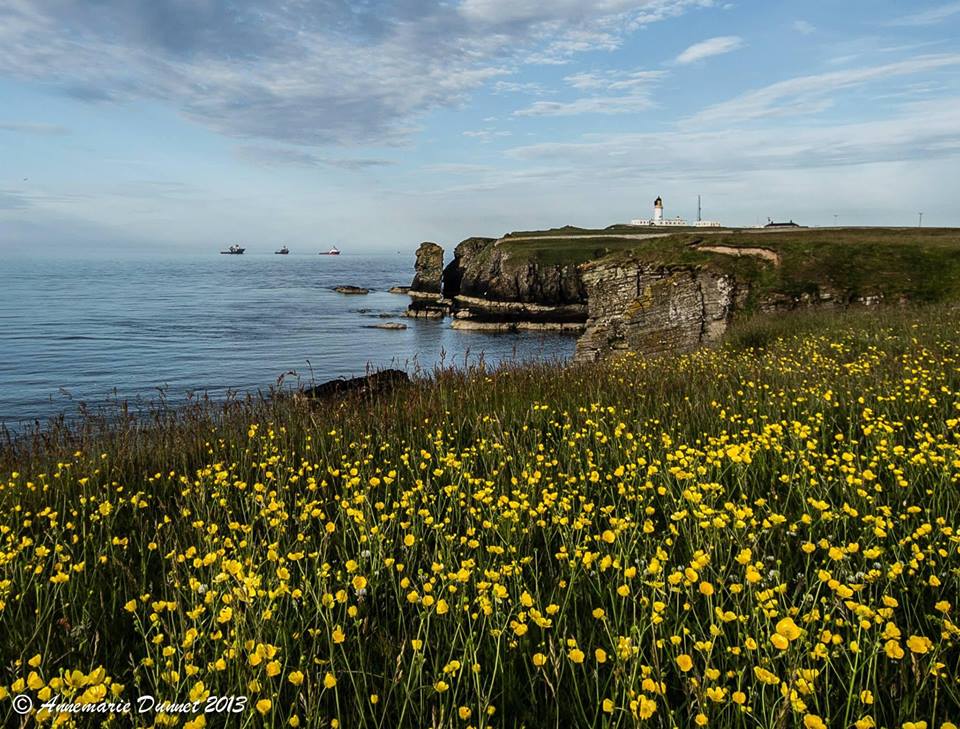 The lowlands beyond the highlands, where opportunity and adventure awaits.
With horizons that stretch as far as the eye can see, the flat landscape of Caithness and North Sutherland is fondly known as 'the lowlands beyond the highlands.' Despite the geographic flatness, the industry, business, social and education prospects are vibrant making the area an inviting place to live, work and play.
Life in Caithness and North Sutherland is peaceful, quiet and safe. In a recent survey taken by residents in the town of Thurso, questions relating to 'feeling safe' were answered more favourably than any other. Caithness and North Sutherland is the perfect place to enjoy family life, allowing children to experience a rugged outdoor playground while building character for later life.  The rural location is no boundary for business thanks to outstanding technology and excellent transport links.
Many of the areas greatest attractions are natural offering a fun, healthy and educational experience for all the family on those all-important leisure days. The tranquil views from the UK's most northerly mainland point, Dunnet Head and John O'Groats are two of the best natural selling points. The grey Cairns of Camster offer a window to the past as two of Scotland's oldest stone monuments, a pair of tombs originally built more than 5000 years ago. These areas plus many others including the fascinating Flow Country, Europe's largest expanse of blanket bog means that outdoor learning has never been so accessible.
If beach life is for you then don't forget to pack your wetsuit as Caithness and North Sutherland is home to sandy beaches that stretch for miles, often with crystal clear yet powerful waters.  Boasting some of the best cold water surfing spots in the world, Caithness and North Sutherland attracts hundreds of amateur and professional surfers every year. The UK Pro Surf Tour competition is hosted in the area every October and celebrates the world class waves. As the months roll round and the fantastically long days of summer fade away, a whole new season of excitement arrives. The skies come alive, dancing with colourful displays of Aurora Borealis. Keen photographers and the local astronomy group will make sure you get the best seats in town to a breath taking, natural show unlike any other.
For more information on activities, clubs, local services and getting around, click here.
With remarkable opportunities for business and education facilities available on the doorstep from preschool to post graduate level, there really is no better place to call home. The locals are warm, friendly and waiting to welcome your family into the community.