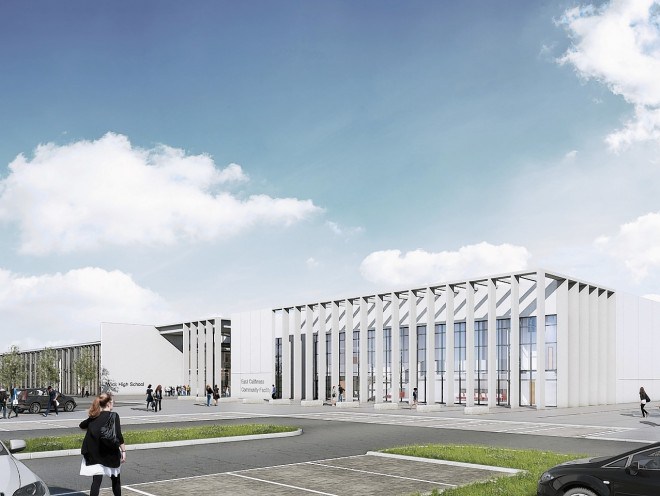 Back to School
Here in the North, our schools return for a new term on Tuesday 21st August after a blissful seven weeks holiday. We'd go as far as to say that this summer has been the best weather we've had in years, a real treat for us locals and visitors to our wee corner of the world.
As we all know, good education opportunities are priceless and that's why we wanted to take a minute to tell you all about how a life in the Highlands can be beneficial for the whole family!
With varied education options from preschool right through to post graduate, the Highlands are an ideal place to learn. From tiny tots to adult learners, Caithness and North Sutherland has you covered.
Nursery sessions which take place in the mornings or afternoons with additional after school clubs for when parents work full time provide the building blocks for our little ones to develop academically and socially.
Primary schools are aplenty in both Caithness and Sutherland, with dedicated, enthusiastic and nurturing staff to help your child achieve their potential. Where you call home will determine which catchment area you fall into, you can check out the finer details on this via the Highland Council website.
Wick in Caithness saw a new building open this year, the East Caithness Community campus which is a state of the art education centre. It's home to the town's Library, swimming pool, gymnasium, a primary and secondary school offering a range of education opportunities for pupils and members of the public. There are three other high schools in Caithness and North Sutherland in Thurso, Farr and Golspie. Secondary school rolls are less than 1000 pupils per school meaning pupils are nurtured in small classes by teachers and support teams.
Further education is available from North Highland College UHI and offers an abundance of opportunity, support and character building experiences for young people and adults returning to study. Their course selection is broad, modern and exciting with significant links to local employers. Study options from NC through to PhD level are available with an abundance of flexible options to suit your home life. The dedicated team of lecturing and support staff are incredibly knowledge and excel in finding courses and study options to suit individual needs.
With such a terrific reputation for engineering and technology in Caithness and North Sutherland, it goes without saying that our education offerings to suit these industries is second to none. North Highland College UHI Thurso campus offer the largest and best equipped Engineering, Technology and Energy Centre in the North of Scotland meaning students receive training in as close to a real environment as possible.
Developing the Young Workforce North Highlands offers advice and support to young people and their families on what to do on leaving or after they've left school. They work closely with employers in the area to offer work experience, mock interviews as well as career advice events throughout Caithness.
If a life in the highlands is tempting, It'll be reassuring to read that the education facilities here are second to none so you can be safe in the knowledge that moving your family to the north can offer an abundance of opportunity for the whole family.