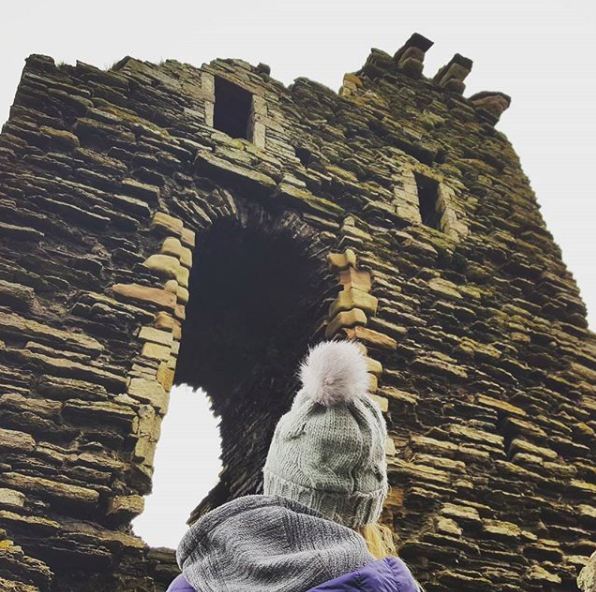 Celebrating Caithness and Highland Archaeology with Caithness Broch Project
We invited Kenneth McElroy, one of the directors of Caithness Broch Project to write a guest blog entry to celebrate the annual Highland Archaeology festival which is coordinated by the Highland Council and celebrates Highland Archaeology, History and Heritage. The festival runs until the 19th October.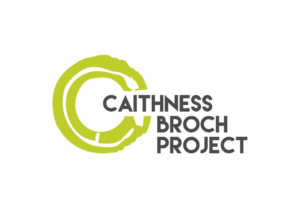 Do you ever think about the future? What might be 2,000 years from now?
Maybe by then we'll have achieved great things: staggering super cities buzzing with hover cars and people dining out on laser-printed meals; we could feasibly see the 100 metre record broken in 1.2 seconds by part-man-part-cyborg Robolympians; or what if there are by huge leaps in the development of human-animal translation devices? And then finally, after all these years, we'll be able to find out why cats like to fit into things they clearly can't fit into.
I'm often struck by the thought of the future, thinking about the development of society, culture and technology. By thinking about the future, I'm drawn to the past –how did we get to 'here'? Studying and investigating the archaeological remains of an area is a great way to tune into the past, and fortunately Caithness is a real historian and prehistorian's delight. For me, the archaeological landscape of Caithness is unspoilt, unexploited, captivating, enchanting and quite outstanding.
Caithness may not have the international fame of Orkney, but it has some truly incredible sites. Once you know where to look, you'll see remnants of our past everywhere, and wonder about the stories behind them: stunning standing stones, a bounty of brochs, a cavalcade of cairns and a monumental amount of mounds all allude to Caithness being home to flourishing civilizations which thrived for millennia. And I haven't even mentioned the jaw-dropping castles, either – Caithness can lay claim to having some of the most spectacular in Scotland, with some great stories behind them to boot.
Today the archaeology of Caithness is helping the area to thrive once more, and so not only can you explore a vast and wilderness with an amazing array of archaeological and historic delights, you can actually get involved with some fascinating projects: groups such as Caithness Broch Project and Yarrows Heritage Trust are ensuring that the local community can learn and enjoy their past through a range of exciting projects. They, and several other groups, are busy organising everything from archaeological excavations to walks, talks and outreach events. Schools are especially on board with these events and programmes, so everyone has the opportunity to get involved with the archaeological action. It's fantastic to see.
If you have even the slightest interest in the past then Caithness can offer so much, for visitor and those planning a more long-term visit. Of course, the archaeology and history is just one of many reasons to experience this beautiful area – there is so much more to a place I am proud to call home.
So what are you waiting for? Perhaps your future lies in Caithness…
To read more about the Broch projects ambitious plans, you can read about it on their website or facebook page. The group are knowledgeable, friendly, encouraging and always on the lookout for new members and volunteers so please do drop them a line if you're planning a relocation and are interested in the project. It's a great way to meet new people!