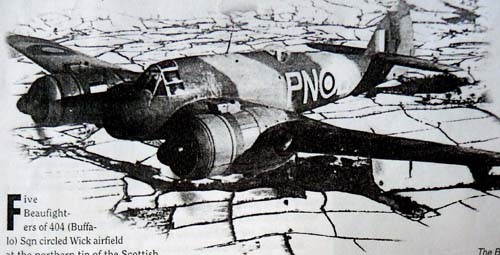 The North Highlands and World War 2
Last month the world paid tribute to Joachim Rønneberg, Norwegian war hero and key player in the sabotage of the Norsk Hydro heavy water plant during World War II, an action which put the end to the German development of nuclear weapons.
Not many people know, however, that the North Highlands played its own small role in the Norwegian campaign. RAF Skitten, near Wick, played host to the sadly unsuccessful Operation Freshman, intended to supplement the initial heavy water plant Commando team. It also earlier in 1942 was the home airfield of No. 86 Squadron RAF, which carried out a number of patrols and strikes off the Norwegian coast.
Caithness also played host to a number of other RAF Squadrons during World War 2, carrying out a wide variety of roles from RAF Castletown, RAF Skitten and RAF Wick. These included:
anti-shipping operations in the North Sea
general reconnaissance and protection of friendly shipping
dedicated anti-submarine torpedo bombers
gathering meteorological data
intending to use the bouncing bomb code-named "Highball"
air defence for Scapa Flow in Orkney
coastal patrol duties
air-sea rescue
In addition to many RAF Squadrons, the region was home to units from the Royal Canadian Air Force (No. 404 Squadron) and Royal New Zealand Air Force (No. 489 Squadron). RAF Castletown briefly acted as a rest base for the Czechoslovak-manned No. 310 Squadron RAF, the first to be raised crewed by foreign nationals.
More tragically, Bank Row in Wick was the site of the first recorded daylight bombing of mainland Britain in World War 2. Falling towards the end of a summer afternoon on 1 July 1940, the bombing resulted in the death of 15 people, including 8 children under the age of 10. In total, Wick was attacked six times during the war, with a total of 222 high explosives dropped across Caithness.
There is far more to the history of the North Highlands in World War 2, so stay tuned for our next post, which will cover the infamous Camp 165 at Watten and the little-known stories of the so-called "Secret Army"!