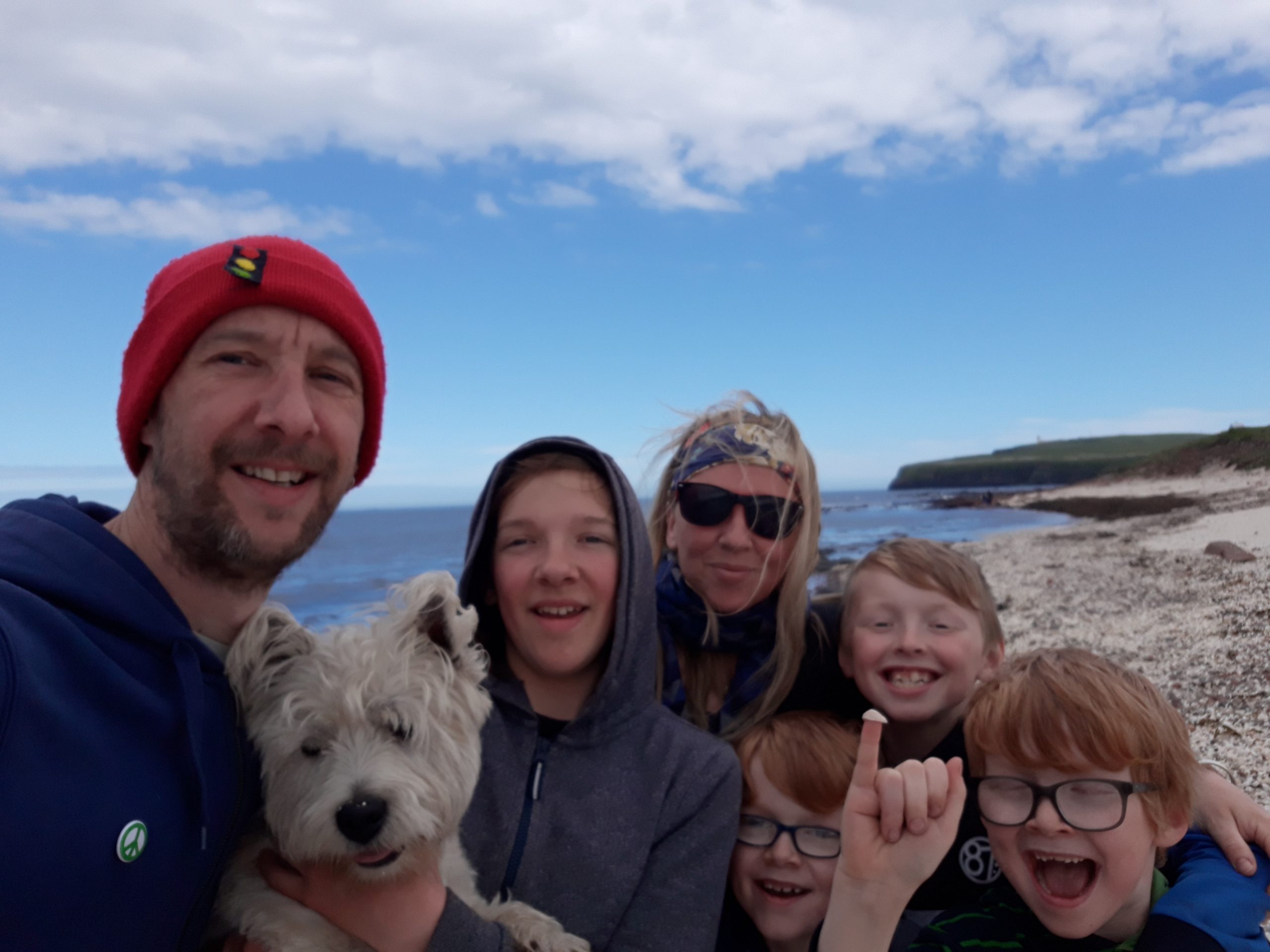 The Road Less Travelled
We invited local resident and business owner Bronagh Braidwood to write a guest blog entry for us. Bronagh's experience of the highlands is a testament to what Recruit North Highlands is all about. Her family arrived in the Highlands for one, temporary purpose yet soon discovered the area has so much to offer, it quickly captured her heart to stay.
It was my husbands' decision to further his education that made us leave the bright lights of Edinburgh and venture North. The Highlands offer an excellent and varied range of undergraduate, masters and in his case PhD courses.
Having settled my children in a good school, we set about finding somewhere to live. I soon realised that the sale of our house in Edinburgh meant we could afford a lot more outside space in Caithness.
We found our dream spot in East Mey, an old croft house with disused café and craft shop. My initial plans to stay for the four years of Dave's studies soon evaporated when I saw the life I could make for my family. Lots of beach walks, proper family time and  plenty of activities for children and adults, which would not have been available to me in the city. We may seem remote but we would not consider swapping our relaxed home life for anything.
Four years later, Dave has finished his studies and with a view to staying in our wonderful location, we have recently renovated the café to a new group getaway and retreat venue. Through 'The Highland Haven' we hope to encourage families to visit this beautiful unspoilt part of the Highlands, and who knows, even convince some to stay!
Bronagh hosts regular special events and retreats as well as offering accommodation at the Highland Haven. Check out http://www.thehighlandhaven.co.uk for more details.