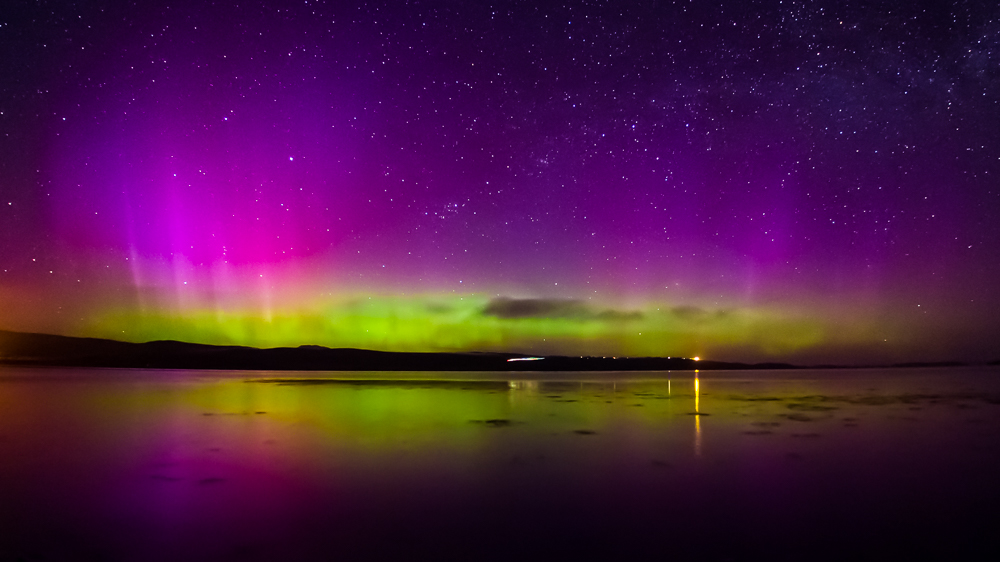 Dark skies of the North Highlands
The skies of the North Highlands are one of our most atmospheric, mesmerising and ever-changing selling points. In the Summer, the light beams for almost 24 hours and in the Winter, the darkness acts as a stage for the most natural and spectacular performance.
The Summer days can see the daylight last until after we retire to bed and will almost always rise before us. In the Winter however, the tables take a dramatic turn. Sunrise can be as late at 9am and sunset as early as 3.30pm giving just a small window of daylight but a huge window of opportunity for the fascinating Aurora Borealis to make an appearance as darkness falls. Visitors travel from all over to the highlands to catch a glimpse of the outstanding display.
Using websites which predict the likelihood of good visibility, keen astrologists, photographers and locals alike will often be lucky enough to witness the Northern Lights throughout the highlands. A top tip to best see the display is to remove yourself as much as you possibly can from any unnatural light. For this reason, the North acts as a great viewing platform as our area boasts many places you could hide away in and watch the stars. With the naked eye and a clear sky, you can often witness the beauty of the Milky Way, shooting stars and the famous star formations you read about and see on television and on very special occasions, you'll see the skies come to life with shards of coloured light dancing across the darkness. You'll soon know if you've picked a good evening and viewing spot because if the sky activity is good, you'll find eager stargazers in most, if not all laybys and car parks in the villages, beaches and harbours.
2018 marks the 10th anniversary of the local, volunteer led Caithness Astronomy group who host various public outreach events encouraging the community to get involved and experience our dark skies at their very best. They're incredibly knowledgeable and would love some new members/participants so if you decide to take the leap to Highland life, be sure to look them up and join them for an evening of entertainment and education!