Christmas in the North Highlands
Like lots of places, Christmas in the North Highlands is busy. Our work life goes into overdrive as we try to fit everything into a short month and family life goes crazy as we try to cram in social visits, school plays, parties, Santa visits and shopping for the perfect gifts and Christmas meal. It is however, a truly magical time. You can feel the community spirit, almost as if you could reach out and physically touch it, and the atmosphere is electric. Villages and towns come together to celebrate the festive period while making a special effort to shop in the local high streets, attend charitable events and to help those less fortunate.
Wick and Thurso are two of the larger towns in the North and, amongst other communities, host their own special 'Fun Days' to kick off the festivities. The shops offer special discounts, refreshments and goodies in store while people enjoy the festive atmosphere and even visit Santa. The Fun Days are organised via a combination of retailers, artists, craft people and volunteers. Outdoor markets, music entertainment, Christmas carols from local choirs, you name it, they're all out in force to celebrate the beginning of Christmas in the North. I guess you could liken it to a rural community's answer to Black Friday, without the chain stores and with much more festive cheer!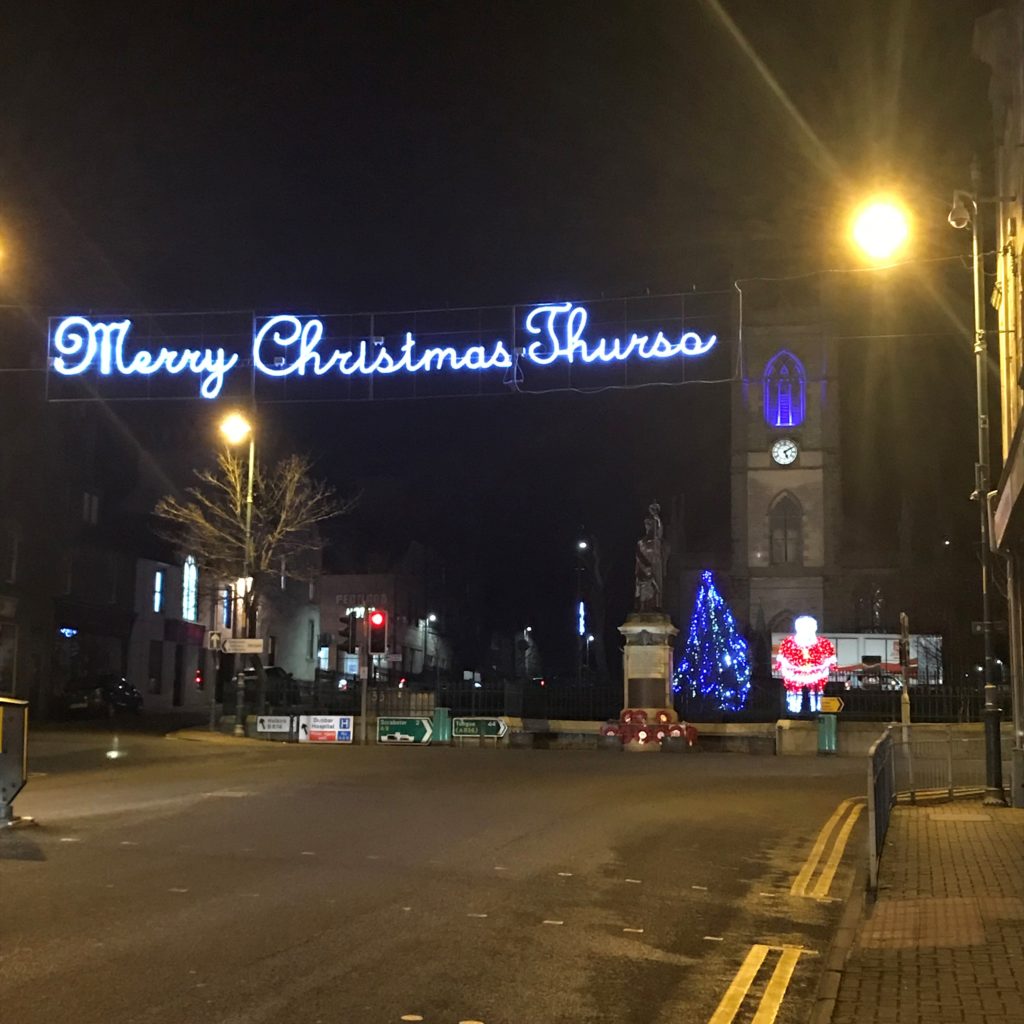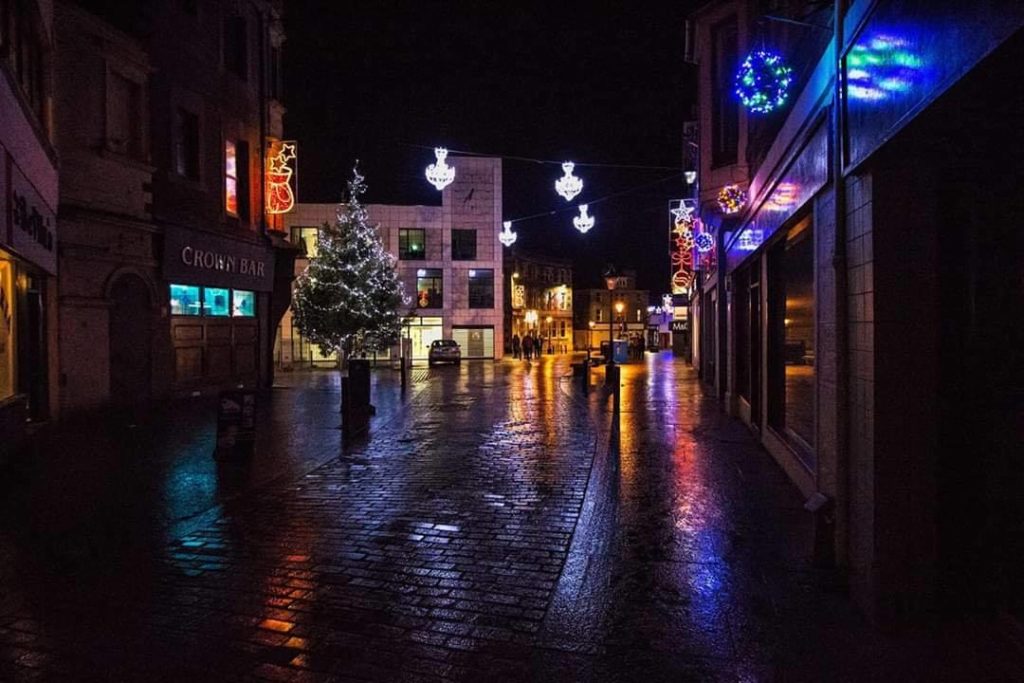 Festive entertainment isn't just for the weekends either as award winning amateur dramatics clubs take to the stage to perform popular pantomimes night after night, often as many times as 5 or 6 evenings in a week to an audience of approx. 1500. The local sport groups put on magical displays of their talent showing spectating friends and families just what they can do, the little ones love to perform for the masses!
With a noticeable festive feeling, it's hard not to think of those who are less fortunate at Christmas time. For those who might be struggling with ill health, financial difficulties, loneliness or grief during what is known as 'the most wonderful time of the year' it's simply not. However, the people of Caithness and North Sutherland are incredibly thoughtful and across the Highlands, donations of time, money, gifts and food come flooding into agencies who do their best to distribute a little happiness to those who need it most.
Once the build up draws to an end, the parties are over and the gifts are wrapped, you'd be hard pushed to find a household in the north that haven't stocked up on some of the finest selection of produce from our area. Award winning meats, biscuits, drinks and veggies straight from the fields often provide a feast fit for the whole family.