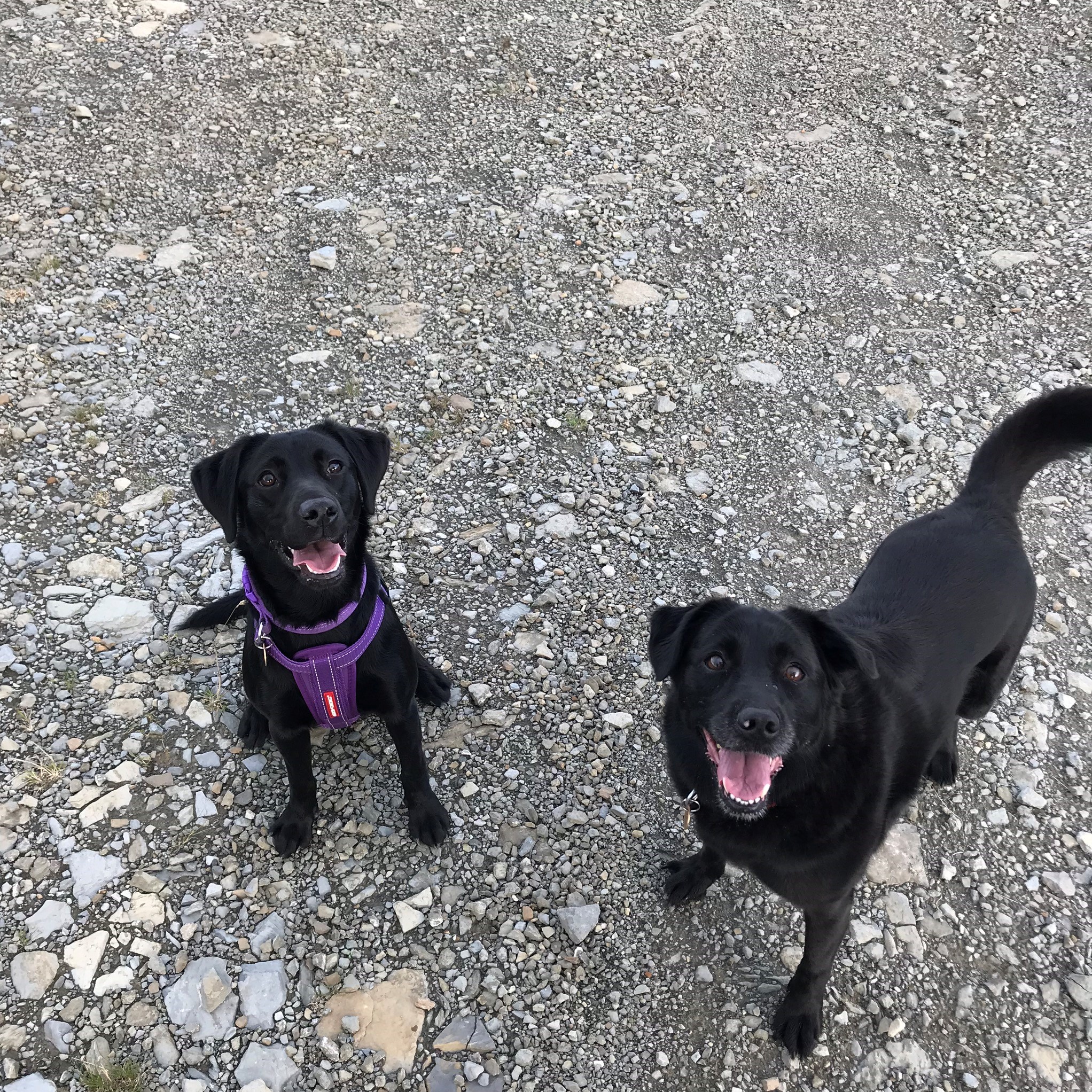 The North of Scotland, the dog lovers perfect place to call home.
The Highlands of Scotland is your dogs dream home! The wide-open spaces and beaches that stretch for miles offer an adventure playground like no other. Around every corner a new adventure, a new smell and of course, their favourite human there to enjoy it with them! Of course, during your down time there's perhaps more opportunity to travel that little bit further to your favourite spot but the beauty of living in the north is that even on those quick, lunchtime or after work doggie walks, you're still spoilt for choice with locations. Seaside towns line the coast of Scotland which can only mean one thing, beaches and river walks just a stone's throw from your front door! The perfect place to de-stress after a day in the office with your canine and their beloved tennis ball.  For specific walks in the area, check out Venture North.
Hello human, got any treats?

Enjoying Scrabster Beach at sunrise
In addition to the countless walking locations, a move to the highlands could mean your family becomes complete. Do you daydream of owning a furry friend but work commitments or the lack of a garden with your property hold you back? The answer could be right here in the north of Scotland! Our property prices are often more modest than those further south. A three-bed home with ample garden space is likely a similar price to a flat in a city centre with no garden facilities and drive to the nearest park. See our property section to find out more about house prices and rental rates in the area.
When you're not enjoying the UK's most northerly beaches or the fantastic woodland areas with your four-legged friend, there are plenty of places you can grab a bite to eat with your companion too! Local blogger, Wellies on the School Run has written a fantastic piece which mentions her favourite spots within Caithness and we know there are many other dog friendly establishments around too.
North Highland College UHI offer veterinary nursing courses at their Thurso campus for those eager to take their love of animals from a passion to a career. In 2017/2018 100% of North Highland College veterinary nursing graduates successfully gained employment!
For more information, see the various sections of our website or by all means, get in touch. We would love to help make your relocation dream a reality. You can e-mail us at recruitnh@caithnesschamber.com