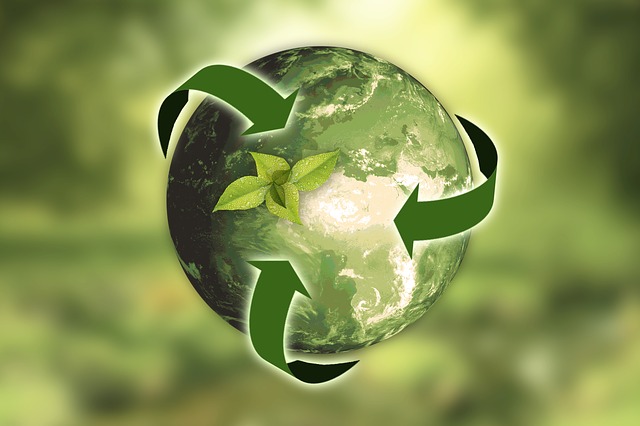 Environmentally aware North highlands.
This week, I'd like to talk about something that's been playing on my mind. We read headlines daily about the effects of our actions and our businesses actions on our planet. Ok, count me in, let's do something about it, I thought. This was the start of my new found appreciation for the businesses in the North Highlands who are actively working on revolutionary, renewable energy sources and recycling processes.
The North of Scotland, just 13km off the coast of Wick is home to the Beatrice Offshore Windfarm, Scotland's largest operational offshore windfarm. They're currently in the running to receive three prizes at the 2019 Scottish Green Energy Awards after being shortlisted in the best engagement, best practice and outstanding project categories! The Meygen tidal stream project from SIMEC Atlantis Energy is positioned just 2km from the mainland and Scotland's north – east tip. The site covers some of the fastest flowing waters in the UK and is the world's only commercial multi turbine array to have commenced construction. The project will generate renewable energy to our homes and create new employment opportunities.
Photograph from Beatrice Offshore Windfarm
Denchi Power (part of Denchi Group) is the UK's leading supplier of high reliability battery systems and has been designing and manufacturing batteries from their head office in Thurso for over 20 years. SLICE is Denchi Group's portfolio of energy storage products, utilising safe, reliable and cost-effective lithium-ion battery technology for industry, grid, marine and the home.
On a slightly smaller scale, forward thinking business owners in the Highlands are creating environmentally friendly policies in the workplace. Ashley Ann design and hand create kitchens, bedrooms and bathrooms from their factory in Wick. They are in the process of opening a second factory which will be home to a biomass boiler. The boiler will work off waste products from their manufacturing and shipping processes. So, the offcuts can be fed into the boiler, leaving very little waste and a toasty warm workforce!
Dunnet Bay Distillers have recently launched a fully recyclable gin pouch which allows gin lovers to refill their iconic Rock Rose ceramic bottles. The pouches are letterbox sized, arrive in the post and can be returned to the distillery in Dunnet for free, to be recycled. The system is the first of its kind in the UK showing another fantastic display of innovation from the North Highlands.
Abbey Ecosse have been working on exciting plans with Old Pulteney Distillery to use whisky by-products to generate energy to charge electric cars. This project could support the booming North Coast 500 adventure seekers and encourage locals and visitors to travel by electric vehicle.

Northlink ferries have made a commitment to use less plastic on their vessels and instead, offer passengers 100% compostable cups and lids.
Thurso Community Development Trust have been working on a project named Thurso Grows which is funded by the Scottish Government Climate Challenge Fund. Thurso Grows aims to educate individuals and businesses on growing and cooking your own produce as well as reducing food waste and generally improving our carbon footprint. You can calculate your own carbon footprint, here.
Help yourself herbs from Thurso Grows

Thurso Community Garden

Northlink ferries
So, as you can see, like me, these pioneering businesses are trying to do their bit. It fills me with pride to see these commitments from companies in my area and although it's unlikely I'll be handed a superhero cape and hailed as the sole saviour of the planet because I stopped buying single use plastic bottles of water, I feel part of a collective of like-minded people who are eager for change!
Read more of our blogs here and see the latest vacancies, here.