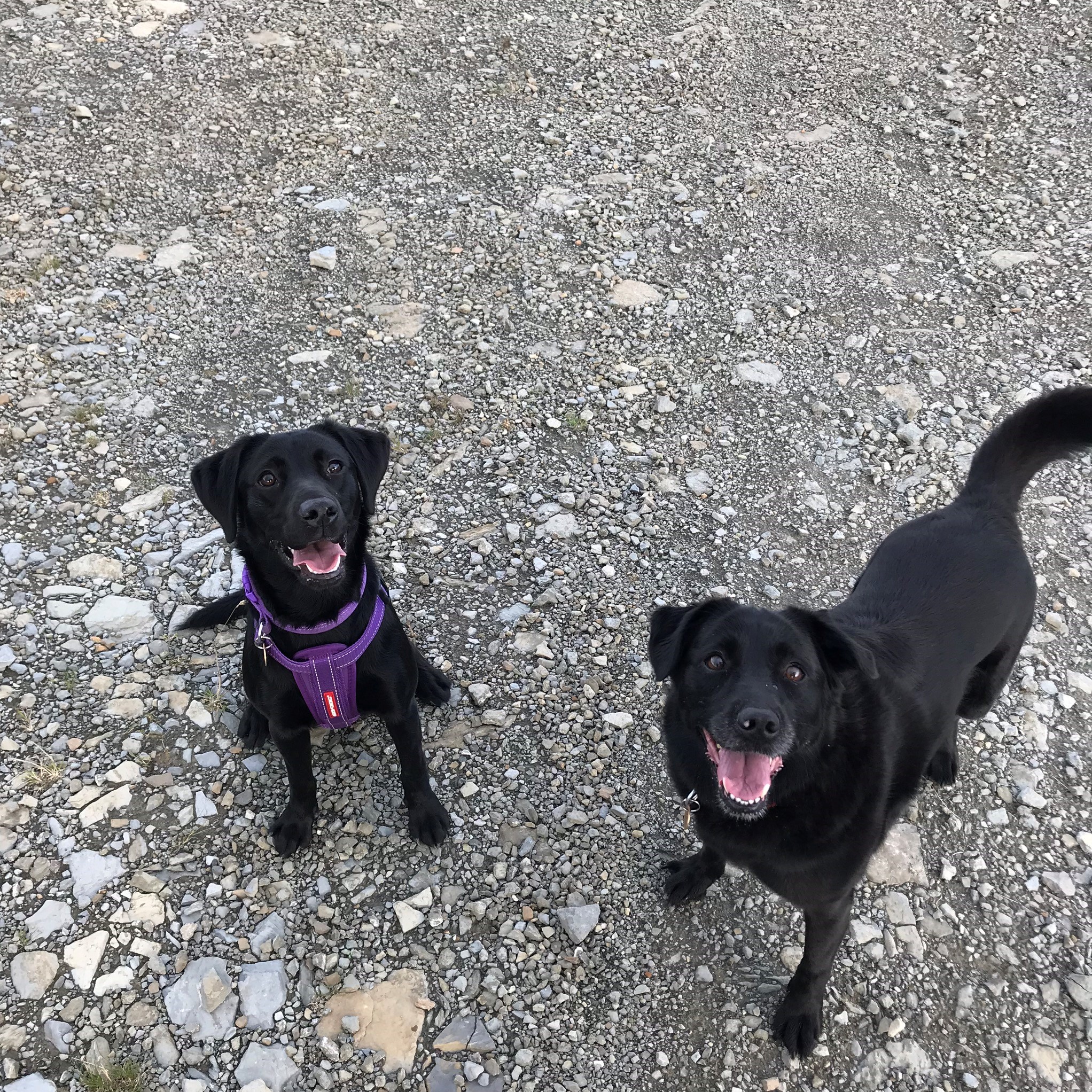 Absence makes the heart grow fonder
We're into week three of our new normal. Working from home and chatting to colleagues, friends and family via online measures. It's been a strange and very fast paced few weeks as it will have been for many up and down the country.
We've decided to pause advertising jobs on our website for now. The aim of Recruit North Highlands is to attract people to relocate to the area, bringing your life and family with you but as we know, travel is currently prohibited. Thankfully, daydreaming and planning for the future isn't! Check out the rest of our website to learn about relocating to the North of Scotland and get in touch with any questions.
While we wait to welcome new families and individuals to the North Highlands we wanted to write a little on what lockdown life looks like here. As I type, I'm reminded of just how lucky I am. I can see Dunnet Head, the most northerly UK mainland point from the temporary dining room office, my fiancé is getting some decorating done while he is unable to work and my family are safe at home. Granny is even using Skype! She's keeping in touch regularly and showing off her new found digital skill! Being able to stay connected has made this experience much less scary than it might have been just a few years ago.
Living in the country (I feel like a fraud saying that as I'm only two miles from town!) has been both a blessing and a curse during these last few weeks. I'm grateful to have wide open spaces to take the dogs for a good run without fear of bumping into people but am also disappointed that that I miss the boost of community spirit every Thursday evening as people take to their doorsteps at 8pm to clap, sing and dance for the nations NHS and key workers. I'm also devastated that I missed a pod of Orca in Scrabster Bay just yesterday! Our whole lives have been turned upside down but the beauty of nature hasn't stopped at all and neither has the power of people. People being kind, offering their time and energy to help, in any way they can. One positive is that now, we're forced to take the time to notice what is, quite literally, on our doorsteps.
Like many communities up and down the country, people in the North Highlands have rallied round and created some amazing services to reach those in need and to raise a smile when things could so easily feel bleak. As well as our utterly fantastic NHS and Key workers, hundreds, if not thousands of volunteers have signed up with agencies to support those who need it. Carrying out shopping, collecting prescriptions, walking dogs and providing a hot meal. These volunteers are complimented by businesses who are passionate about the community they live and work in. Many have offered vehicles to help deliver to rural areas and staff members who can be spared to lend a hand. It is this community spirit that gives the North Highlands that special feeling of welcome and warmth.
VisitScotland have launched a new video which was created by their marketing team from home. It reminds us that Absence really does make the heart grow fonder. If you've had some extra time to think over these uncertain times and find yourself dreaming of a life somewhere new, why not get it touch to see if we can help?
We look forward to welcoming you to the North Highlands of Scotland, very soon but for now, stay safe at home.