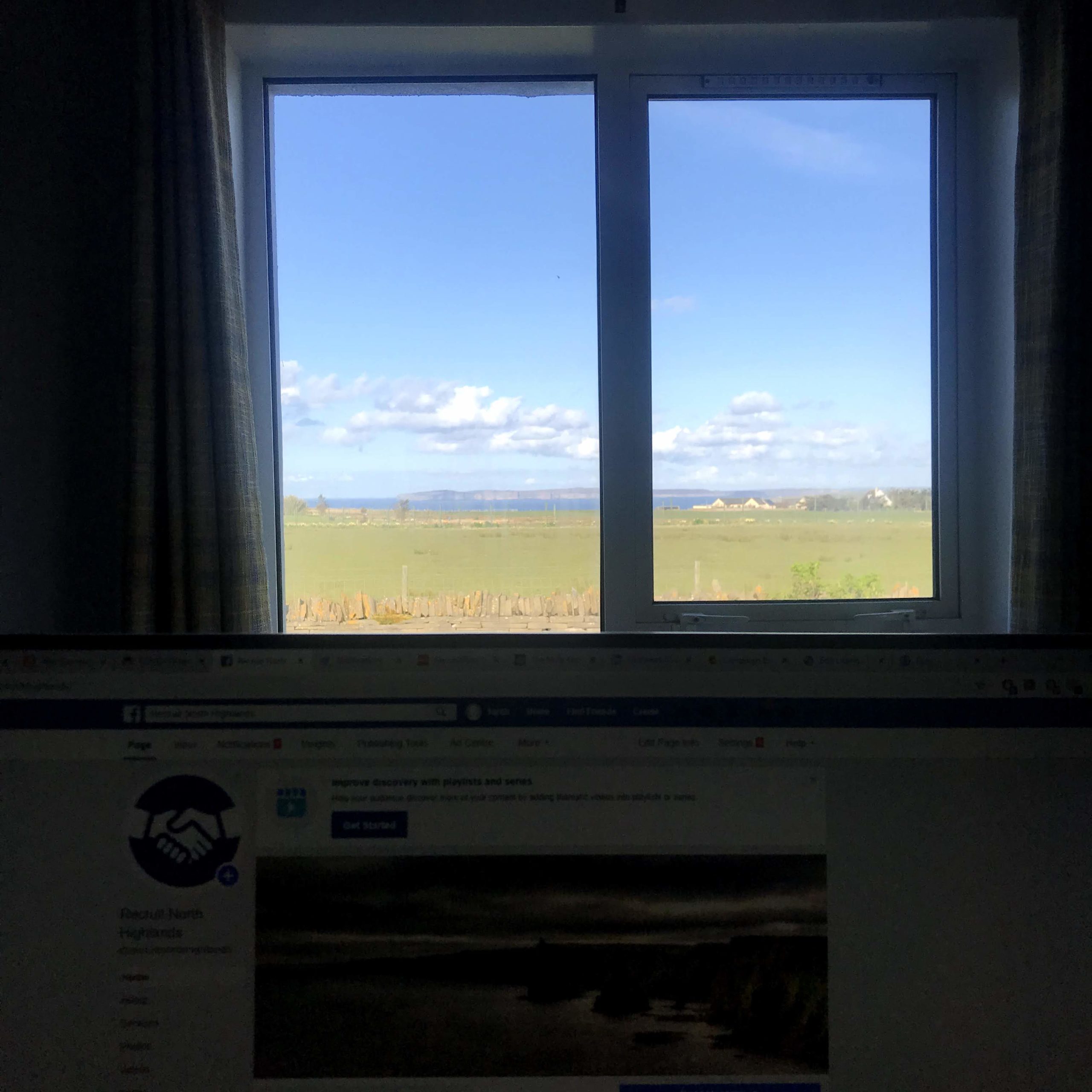 A Window On Scotland
As we continue to stay safe at home, it was nice to see a new campaign by VisitScotland. 'A Window on Scotland' asks people living in Scotland to take a picture from their window to create an online, real life picture of what awaits visitors when it's safe to travel again. This idea is perfect for those who dream of relocating to the North Highlands of Scotland too as it offers a glimpse into what life could be like once you've taken the leap and are a resident here in the North Highlands of Scotland.
After week one of working from home, when I felt a little less manic, I turned my laptop around and sat the other side of the dining table. I had realised in my panic to get organised and be efficient that I'd sat with my back to the window. The very window in my dining room which I love with views out to Dunnet Head, the most northerly UK mainland spot. What was I thinking?! If I'm going to work from home and be away from colleagues, friends and family, I'm going to do so in the most comfortable way possible. So, I turned myself around and can now enjoy the view every day. Admittedly, today it's a little grey and drizzly but until now, we've seen gorgeous blue skies almost every day!
I grew up in Thurso and for the last two and a half years, have lived just two miles from the town centre. It seems strange to say I live in the country when It's a 5 minute drive to town but during these last few weeks, as I pull my wellies on to walk the dogs in the neighbouring fields or I jump into the grass verge to let cars pass me on the single track roads on my daily walks I guess it does feel like country living, it's peaceful and quiet with a strong sense of community. There aren't many houses around but each Thursday at 8pm I go to the window and hear loud clapping and cheering for our key workers and it's impossible to feel alone. It's a special feeling as I'm sure many of you will have experienced in your own home towns.
I don't think I'll ever tire of the view from my window and I really can't imagine living anywhere else. If you'd like to join our wee community, get in touch today and we can chat about what your dream relocation might look like. To explore more areas in Scotland, search #AWindowonScotland on social media platforms and be reminded that we're in this together and that the beauty of Scotland will remain and will welcome you with open arms when the time is right.
Last thought before I sign off…anyone know any window cleaners?!