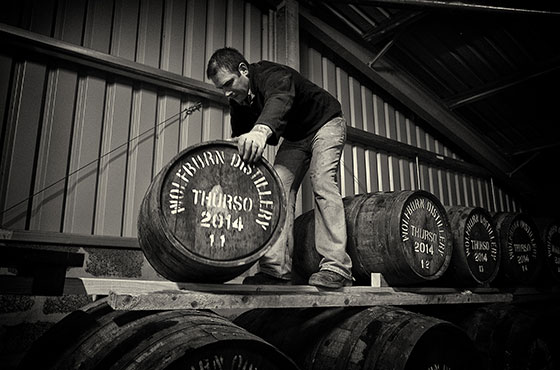 Distilleries of the North Highlands
The people of the North Highlands have long been extremely inventive in delving into the food and drink market with some spectacularly innovative products… And with a very supportive and encouraging community behind them… I don't blame them!
The North Highlands is home to various famous and yummy alcoholic distilleries that are a must to visit when up in the region… Even if it is just to have a sample taste!
This award-winning distillery, located in Dunnet, Caithness, overlooks the beautiful coastal scenery we have in such abundance here in the North Highlands. The distillery produces various editions of Rock Rose Gin and Holy Grass Vodka using their micro copper pot still. The owners of the Dunnet Bay Distillery took some of their inspiration for the flavouring of their products from the surrounding environment using hand-foraged botanicals – Holy Grass is used in the Holy Grass Vodka and Rhodiola Rosea is used in the Rock Rose Gin. Cool, right?!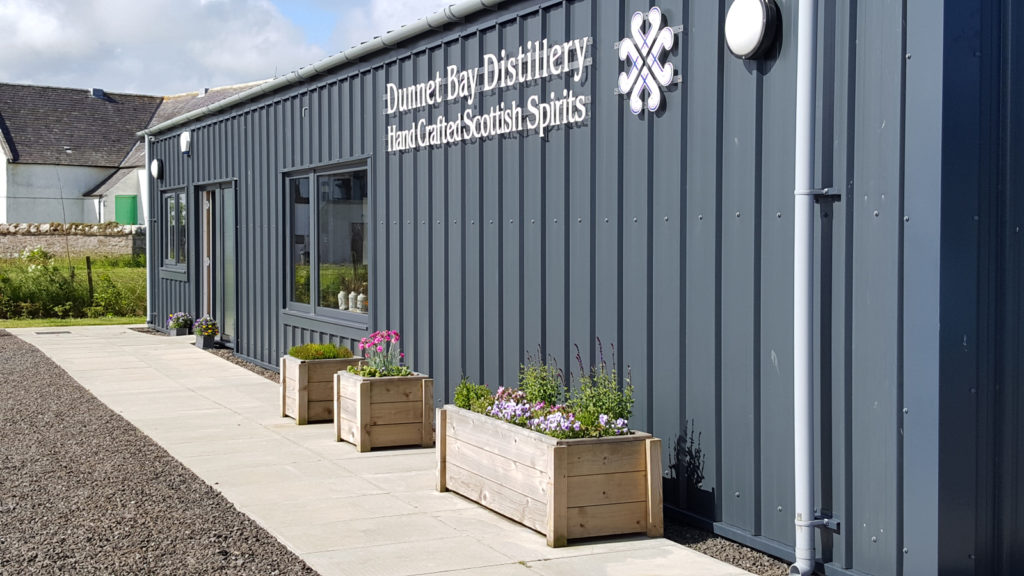 Built in 1826, the Old Pulteney Distillery has since been under numerous different ownerships, navigating the malt whisky to its success today! In 2012, the Old Pulteney, the 21-year-old whisky won the World Whisky of the Year award! The distillery offers a range of different tours with a sample of the famous 12-year old malt. We definitely recommend you take this tour, it is relatively inexpensive and incredibly fascinating!
Wolfburn Distillery, located in Thurso, is a fairly new distillery and is made up of a small team of 4. This distillery doesn't have a visitor centre, however they do still offer a tour of the grounds. You should book in advance to make sure you get a slot! P.S. This whisky is an award-winning product… And tastes perfect!
The John O'Groats Brewery is a small brewery producing various types of ales, located at John O'Groats. The brewery began producing ales in 2014 and have since expanded their available range. Unfortunately, the brewery does not offer a tour to visitors, nor do they have a visitor centre. However, if you do fancy experiencing the taste of their superb range, visit the Seaview Hotel in John O'Groats, the Weigh Inn Hotel in Thurso or Mackays Hotel in Wick.
This whisky distillery, overlooking the North Sea is situated in Brora, Sutherland. The Clynelish Distillery is open all year round and offers tours of the grounds from Monday to Friday.  It is recommended that you book a tour slot prior to avoid any disappointment!
Therefore, with a booming drink industry there is really no question as to why you should relocate to the North Highlands. Whether you're a gin fanatic or a malt connoisseur, the North Highlands has something to tickle your taste buds! Not a fan of gin or whisky? Or alcohol altogether? Don't fret, there are plenty other reasons to relocate to live and work in the North Highlands. Check out our other blogs for many more reasons to move to the North Highlands!