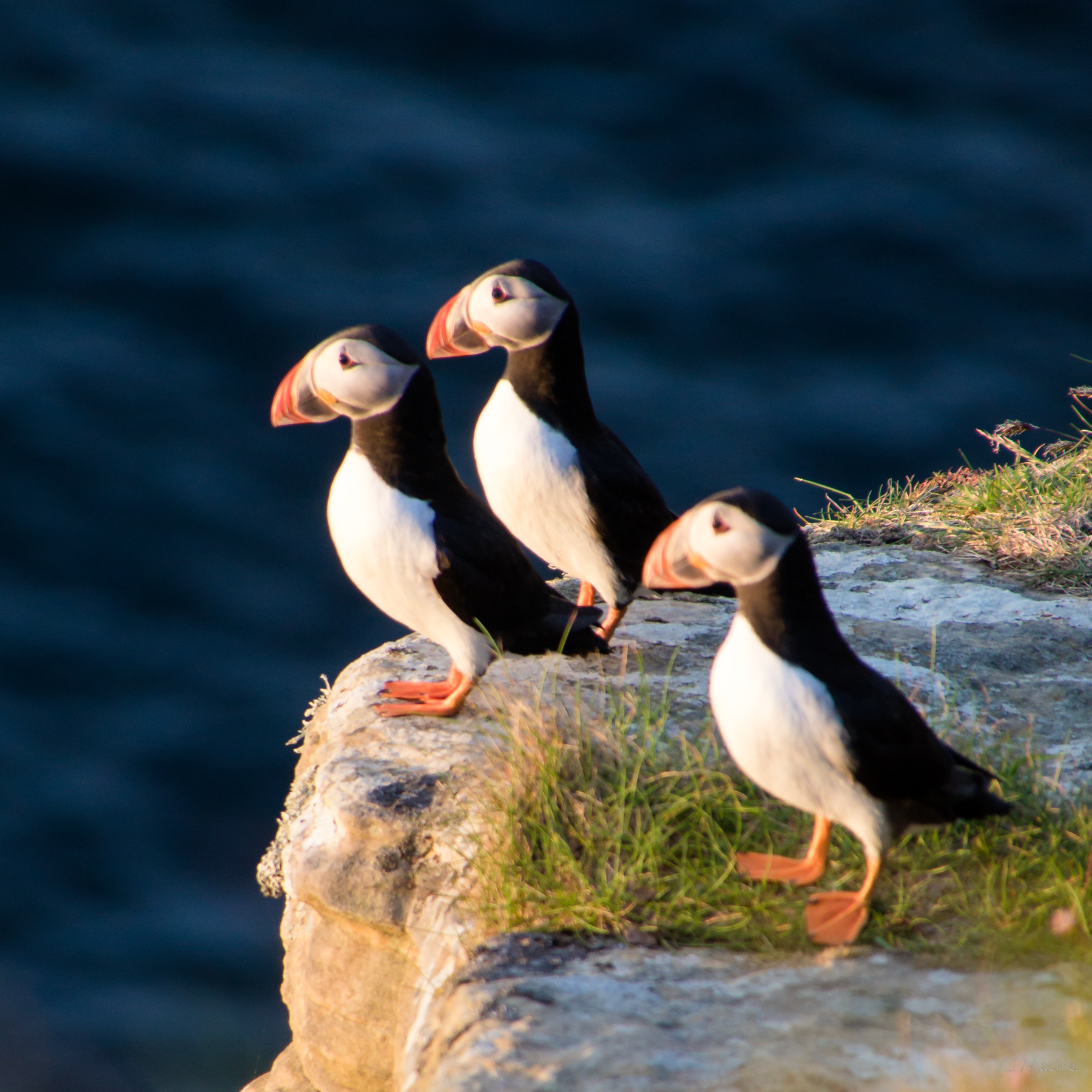 A Spectacular Bird Watching Experience
Located directly on the rugged coastline of Scotland, Caithness & North Sutherland offer a fantastic bird watching experience. The open skies, green moorlands & vast ocean attract a whole variety of different species of birds, making it the perfect location for bird watchers and photographers. Those who have witnessed these birds with the naked eye, flying free in their natural habitat, have captured some brilliant shots, just like the one below!
If you fancy finding out more about the different bird species found within the area, I have made a list below of organisations and groups where birds are at the core of the business objective.
Royal Society for the Protection of Birds (RSPB)
Royal Society for the Protection of Birds (RSPB) Forsinard is part of the largest nature conservation charity in the country. For over 20 years, the RSPB has been working hard to protect the Forsinard Flows landscape, a large area of blanket bog, sheltered straths and mountains known as the Flow Country. The Flow Country is the habitat of a vast range of precious bird species.
The Scottish Ornithologists' Club (SOC)
The Scottish Ornithologists' Club (SOC), a group volunteers, exists to encourage the study and preservation of birds and their natural habitats throughout Scotland. A local branch exists within Caithness, welcoming new members congregating like-minded individuals with a passionate interest in birds, conservation and nature. To find out more information regarding the Caithness branch, please click here.
Caithness Wildlife Tours
Caithness Wildlife Tours, a small business based out at Dunnet Head, the most northerly point on the British mainland, offers fantastic wildlife & sightseeing tours across the North Coast 500. The tours provide you with the opportunity to see some of the most incredible coastal scenery of the North Highlands as well as the precious wildlife within their natural habitat including a variety of birds. Sound intriguing? Find out more and /or book a tour here.
St Johns Pool Photography
St Johns Pool Photography was first established in early 2016 for bird photography enthusiasts. It aims to provide a unique and unforgettable, bird watching experience for all performance levels offering the hire availability of water level hides all year round. The social media platform is used as a platform to showcase & discus different species of birds seen from water-level hides.
Caithness Birds
Caithness Birds, a fascinating Facebook page, discussing all things birds! From sightseeing and news to photos and videos, Caithness Birds creates an inclusive discussion on wild species in the local area.
Caithness Seacoast
See the birds from the water! Join Caithness Seacoast on a tour around the coast, learning about the history & development of the harbour & visiting 'Scorries Island'. Visit the website to find out more about the trips available.